EXTRA VIRGIN OLIVE OIL
ENGLISH > PRODUCTS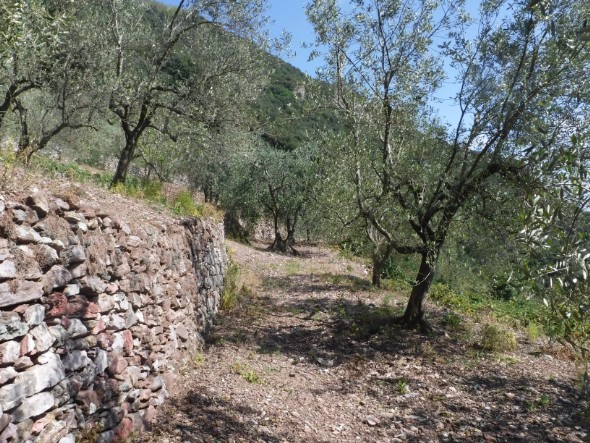 EXTRA VIRGIN OLIVE OIL
In Cinque Terre some olive trees date back to the Middle Ages. Likewise vineyard, cultivation of olive trees spreads over terraced land.
The Extra Virgin Olive Oil is a dressing of quality thanks to its excellent flavor, made special by the careful selection of the olives when they start to change color from green to black.
Its unique organoleptic characteristics enclose the old flavors of a land rich in traditions like Liguria is.
It is produced through cold extraction, within 24 hours of handmade harvesting.
The oil is not filtered, but all the impurities are left to settle down naturally in the bottom of the stainless steel bins.
Actually a possible veiling in the oil testifies the genuineness of the product preserving the tastes and sensations.
This methodology is the key element in maintaining the unique taste of the product.
Our Extra-Virgin Olive Oil pairs perfectly with any food without changing the basic taste: it is excellent with vegetables appetizers, bruschetta, seafood, grilled fish, fresh cheeses. Extra-Virgin Olive Oil is used by those who wish to follow a healthy and natural diet.